Communications, Marketing, Employer Branding, Digital
Clarify.
A clear, understandable brand promise defines a unique point of differentiation and value to audiences.
Communicate.
Thoughtfully chosen words and messages evoke feelings, evolve opinions and inspire action.
Connect.
Meaningful connections with customers and communities build bridges to growth and longevity.
The Field C Suite is indebted to Full Tilt. The brand that's been created has elevated our credibility instantly among all we work with both internal and external. Please accept our gratitude. You've made us look pretty bad ass."
Full Tilt's fast, smart and generous work helped us spread the word and engage our audiences. I know it made a big difference for many of our nonprofits. Thanks for helping us raise over $1.1M in a single day!"
Full Tilt listens, digests and creates an actionable plan based on your unique business. They collaborate to clearly define and articulate who you are and what makes you special."
I personally want to thank Full Tilt for being a driving force in our growth, brand awareness and brand elevation. We are better because of our relationship with you!
I don't think we could have scripted a better article to promote what we are doing. What a great example of earned media. Thanks for ALL you do to put wind in our sails."
I wanted to thank you for all the help you are to us, especially for the sales campaign that launched with its many pieces. Very well done!"
Hello, We are Full Tilt
We solve business challenges with innovative marketing programs, implemented for you and with you by a dynamic team of smart people. You'll enjoy working with us. We bring the fun while we get things done, move the needle, crush business goals, and so forth.
Look around. Make yourself at home. And tap one of those convenient Connect With Us buttons when you're ready to chat.
And We Work With
Education & Ed Tech
Industrial & Emerging Tech
Human Resources
Manufacturing & Utilities
Professional Services
Executive Reputation Coaching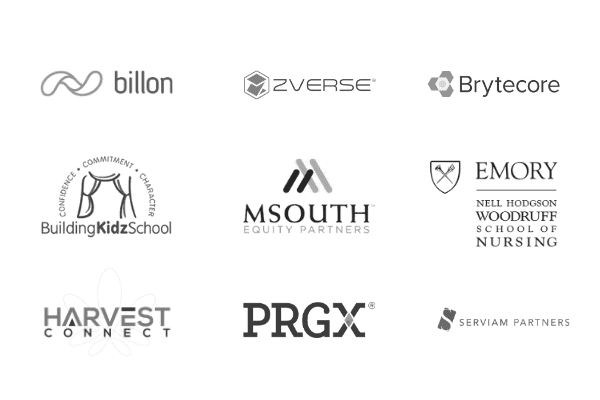 /