Redefining the Client-Consultant Partnership for Maximum Value
Full Tilt's emphasis on the client-consultant partnership sets the firm apart from other marketing agencies. Our success in serving as valuable members of the marketing team is reflected in our long client tenures.
When we begin our work together, our process is customized for your needs and goals, but we follow this active and continual practice to ensure success on your behalf.
Industry Experience
Bring on the business challenges.
Full Tilt has achieved outstanding results on behalf of our clients, but we don't consider ourselves expert in one arena only. We are full partners in solving your organization's challenges and expanding opportunities through strategic and innovative marketing.
Our consultative, connected approach enables us to be nimble and proactive, adjusting focus and objectives based on shifts in the marketplace or company goals. Our eclectic array of partnerships adds depth and breadth to our marketing perspective, which we leverage for each new client opportunity.
We are energized and honored to do meaningful work on behalf of extraordinary clients in many fields.
Human Resources
Employer Branding
HR Strategy & Executive Coaching
Executive Search, Staffing, Recruiting
Contingent Workforce, Gig Economy
HR Tech
Professional Services
Private Equity/VC, Financial, Legal
Home Building, Real Estate
RPO & Consulting Services
Sales Compensation, Sales & Marketing
Women's Initiatives
Non-Profit, Community & Civic
Board of Trustees/Directors Comms Counsel
City/County Marketing Campaigns
Economic Development Cooperatives
Fundraising Initiatives
Public/Private Partnerships
Industrial & Emerging Tech
Manufacturing & Light Industrial
Fintech, Blockchain
Digital Manufacturing, 3D Printing
Real Estate & Healthcare Tech
Utilities
Health & Wellness
Cannabidiol (CBD), Hemp
Consumer Products
Luxury Retail
Organics
Food & Beverage
Grocery & Products
Restaurants (QSR, Fast Casual, Fine Dining)
Organic, Sustainable
Breweries/Brew Pubs
Retail & Consumer Goods
Education
Schools (Higher Ed, Independent, Private)
Curriculum Development
EdTech, STEM
Book Authors
Youth Leadership & Training
Hospitality & Entertainment
Arts & Music
Amusement Parks & Destinations
Sports: Teams & Events
Venues & Hotels
Large-Scale Special Events
Award-Winning Work
Full Tilt leadership has received more than 20 industry awards from the Public Relations Society of America (PRSA), International Association of Business Communicators (IABC) and Hospitality Sales & Marketing Association International (HSMAI) for outstanding results. These include the coveted Silver Anvil Award and "Best in Show" honors, and specific areas of recognition include communications strategy, writing, media relations, and event planning and execution.
Award-winning work has been performed for clients including Whole Foods Market, Philips Arena, Greater North Fulton Chamber of Commerce, Mom Corps, Popeyes Louisiana Kitchen, Six Flags Over Georgia, Turner Broadcasting System, International Association of Amusement Parks & Attractions (IAAPA), Greenberg Traurig, Official All Star Café, and the Atlanta Rhythm Section.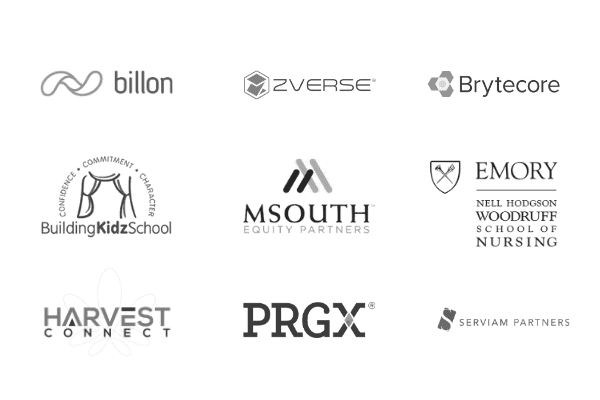 /
Let's explore winning mar/comms programs that achieve your immediate business goals.