Billon Group: Pioneering the Future of Money and Identity with DLT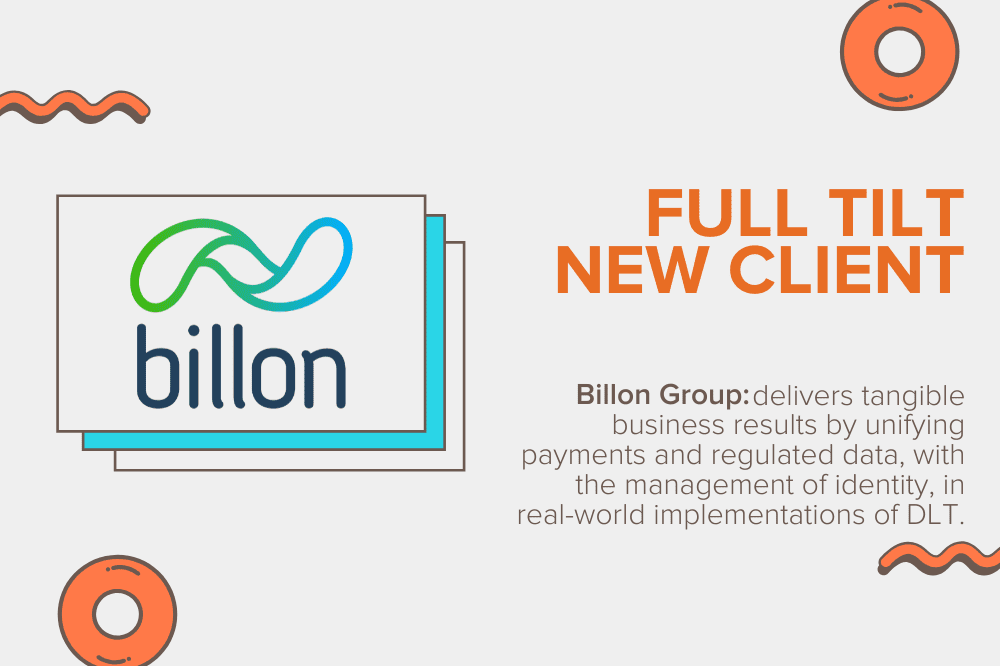 Data authenticity, privacy and security have been major news in the digital age. While the idea of decentralized ledgers has roots dating back to the Roman Empire, distributed ledger technology (DLT) and the closely associated blockchain gained international attention in 2008. Ripple effects across the globe are coalescing around the need for improved (DLT) that tackles the privacy and security concerns of its previous iterations. One of the most interesting and widely applicable innovations stemming from the increased need for B2B solutions in regulated industries is this improved form of DLT for trusted document management and digitized currency. Full Tilt is energized by the potential in this emerging industry through our partnership with Billon Group.
Founded in the United Kingdom in 2015 after years of research and development in Poland, Billon Group implements unique DLT protocols suited for mass business use, overcoming previous roadblocks in DLT adoption. Billon addresses the flaws in existing payment infrastructure such as outdated IT, spiraling costs, inefficiencies and vulnerability. Billon is an innovator in digital cash, pioneering the move to digitize the euro and other national currencies and has procured e-money licenses in the UK and Poland from its offices in London and Warsaw.
Billon's work in this emerging technology has led to partnerships with FIS, Raiffeisen Bank International, Tauron, the University of Warsaw and Syneriz. They have created a new high-performance DLT platform for national currency transactions, documents on-chain, and identity management. Billon helps businesses that need tools for digital acceleration, digital transformation, and instant and seamless money transfers.
Billon Group recently completed Series A funding in the amount of $6 million and was selected for the 4th Annual PwC Startup Collider to scale up its existing business applications in open banking core engines, instant incentives and loyalty solutions, micropayments and document management.
Full Tilt has generated nearly 10 million media impressions for Billon Group since March 2020 in publications such as Chartwell, FinTech Futures, Coin Telegraph, IBS Intelligence, Coin Codex and FinExtra. Our media relations strategy has built thought leadership awareness and increased Billon's brand profile with tactical media relations and curated social media content on Facebook, Instagram, LinkedIn and Twitter in close collaboration with Billon's in-house marketing team.